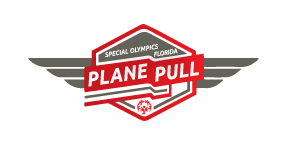 WHAT IS PLANE PULL?
Think of Special Olympics Florida Plane Pull as a giant tug-of-war: you versus an airplane. Team-up with 15 friends to see how fast you can pull a 60-ton aircraft 15 feet! Teams must raise a minimum of $1,500 to qualify for the competition - that's just $100 per person!
Your efforts allow Special Olympics Florida to continue providing year-round training and athletic competitions at no cost to our 52,000 athletes statewide.
Please choose your own adventure
Ft. Lauderdale coming Spring 2020!