Polar Plunge Orlando
December 7, 2019 | Aquatica, SeaWorld's Waterpark
What is Polar Plunge?
Polar Plunge is an annual fundraising drive for those brrrr-ave enough to take the challenge! Participants ‒ or "plungers" ‒ raise funds to get wild and plunge into chilly water at four different locations across Florida.
It's the coolest event in FL ‒ literally ‒ and it's all for an amazing cause! All proceeds help Special Olympics Florida provide year-round training and services for 51,000+ unified partners and athletes with intellectual and developmental disabilities. Fundraise, create a costume, laugh, cheer, and PLUNGE with a community that shares your passion to help individuals with intellectual disabilities thrive and excel.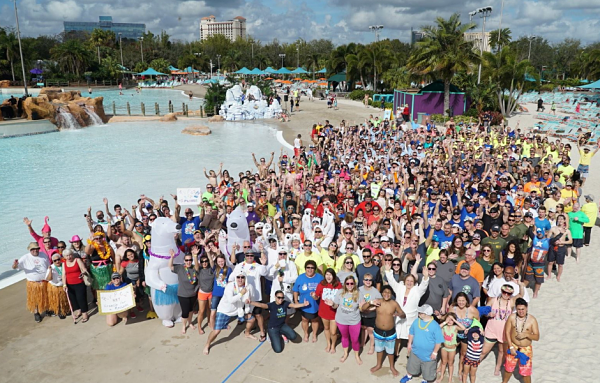 Donate:
Find a Participant or Team:
Participate: