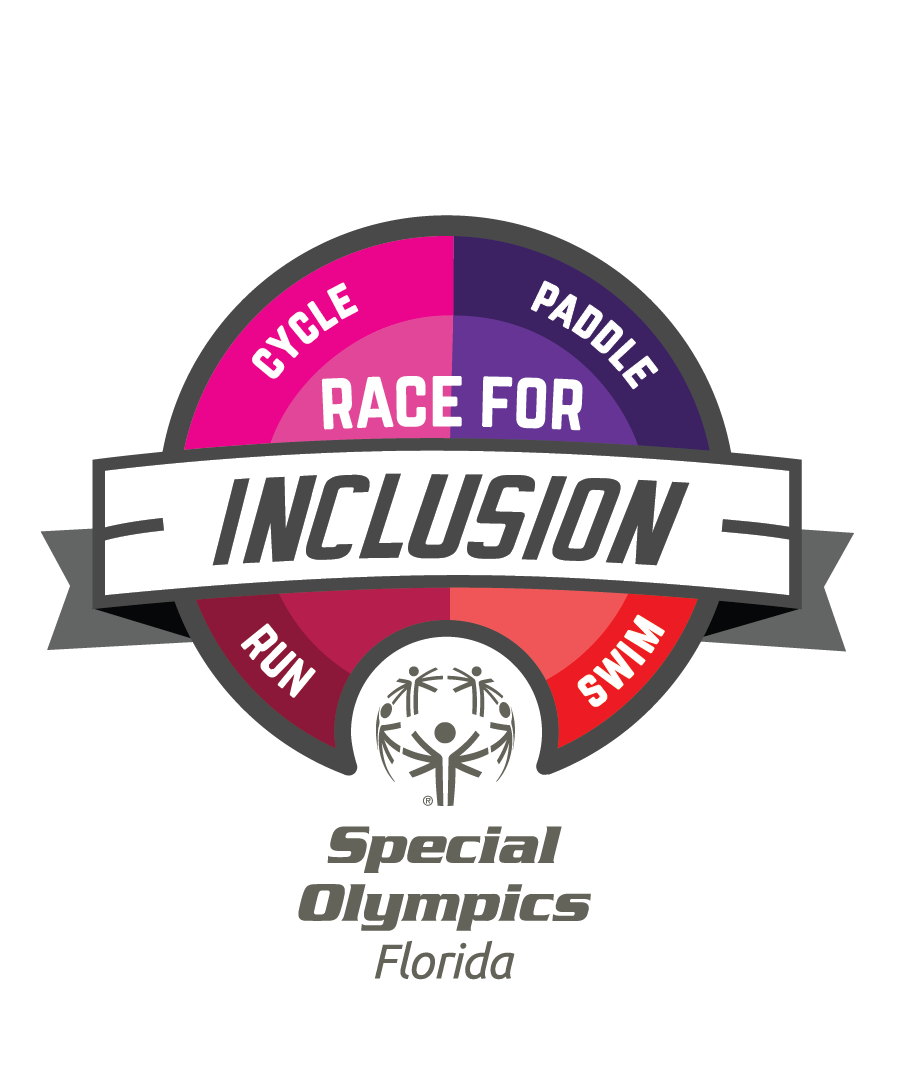 Benefiting

Special Olympics Florida
It is time to create a world of inclusion and acceptance.
Special Olympics Florida's Race for Inclusion is a nine-month campaign to inspire people across the state to create communities where everyone is respected and valued. It is a campaign to fight the stigma, isolation, injustices and health challenges faced by people with intellectual disabilities.
Race for Inclusion is more than a single fundraiser. It is a collection of local and regional fundraisers throughout the year that culminate in the fall with series of races around the state. Local and regional efforts may vary, but they all support our single-minded purpose: building a world that gives people with intellectual disabilities the opportunities they deserve.
Prefer to be part of a virtual campaign? That's great. With our "Race Your Way" option, you can participate virtually and still have an impact. Run, walk, cycle, paddle or swim - it's your choice. If it works for you, it works for us.
So come on, join the Inclusion Revolution! Register today.